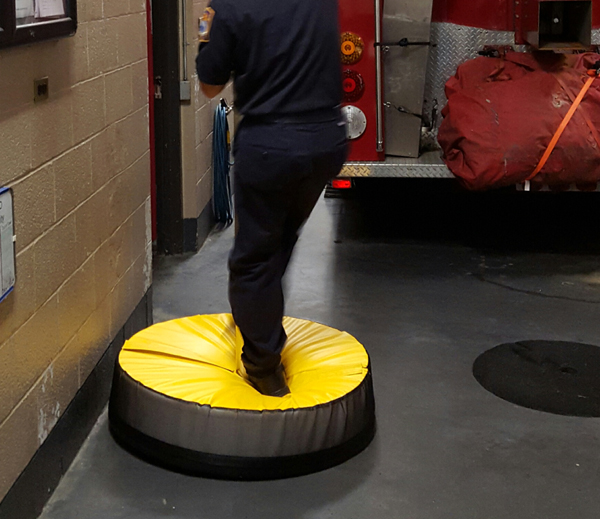 The Better Fire Pole Mat was designed by firefighters for firefighters. We created this product in order to  keep our firefighters healthy over the long haul so they can do their day-to-day duties injury-free. We believe that the previous industry standard simply did not cut it. We have improved upon the standard fire pole mat by making it larger and thicker and as a result the fire pole mat provides more impact attenuation.
Firepolemat.com is owned of Trassig, a commercial playground company that has over 15 years of experience in the industry creating products that promote and value safety. Over the years, we have installed thousands of payground safety surfacing solutions around New England. Hal Gourad, one of the owners of the company is a volunteer fire fighter with the Georgetown Fire Company. Seeing what was available to firefighters, he decided to use his own experience developing impact attenuating surfaces used for kids to create the better fire pole mat.
Feel free to Contact Us with any question, we're happy to help!